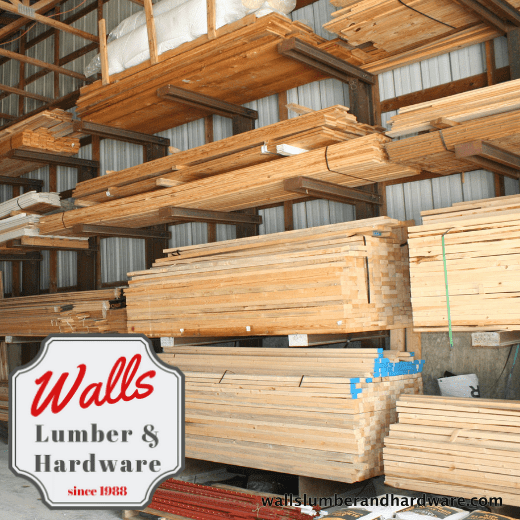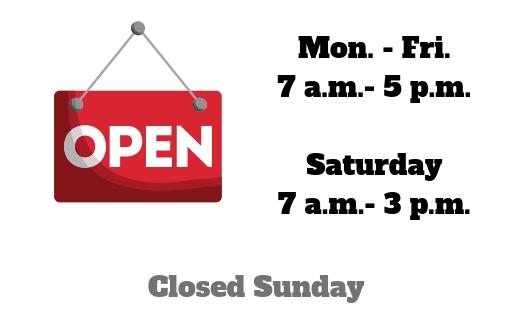 Check with us first!
We invite you to check with us before you buy from anywhere else. You'll find great service, an expansive inventory and experienced employees. If you need special orders, we get quality materials at a competitive price ready for delivery or pick up in a timely manner.
Take a moment to browse the slideshow of some of our lumber offerings we have in stock at our business.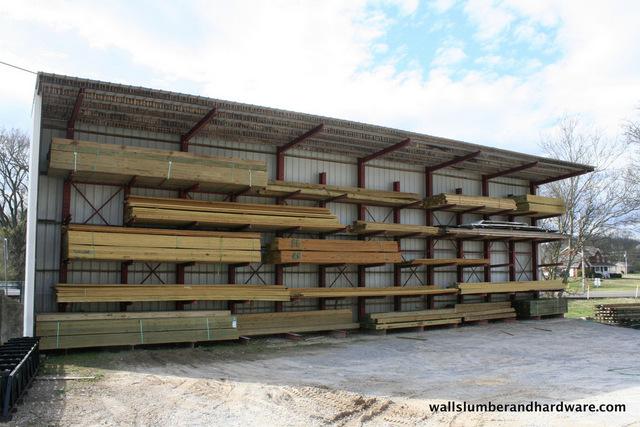 Walls Lumber and Hardware began in 1988 as a small lumber business and has grown into a full-service lumber yard. Tim Walls, the company's founder, working as a full-time general contractor, needed a place that he could depend on for high quality building materials and lumber that would be stocked in large enough quantities to make sure that every job would have what it needed. Tim also knew that how the lumber was stored made a big difference in not only its overall quality, but also that it would arrive in the right condition be to used right away. When Tim couldn't find a dependable source with inventory readily available, he opened Walls Lumber.
Serving Contractors
Today, Walls Lumber has expanded to include a full range of building materials, tools and hardware. It provides assurance to a large number of licensed contractors who have come to depend on Walls as the "go-to" reliable partner that will assure that supplies arrive at the right time on a job and that the supplies they need will be in stock when they need them. Contractors will find that working with Walls Lumber and Hardware is a true partnership. Walls will assist contractors in the entire process from crafting the initial bid for a job to making sure that lumber is on the site at the time it is needed to keep subcontractors moving efficiently.
DIY
Those who plan to tackle their own projects know that shopping where the contractors trade is a smart way to make sure that you have the same quality building materials with pricing that is competitive. The Walls team of experienced builders will add the value of helping you shop for the right materials and tools to make sure that your project is successful.
We have a variety of plywood, lumber, trim, treated pine and other lumber choices. If we don't have what you need, we can get it. We deliver! Ask us to quote your entire project, assemble your materials and deliver it to your site.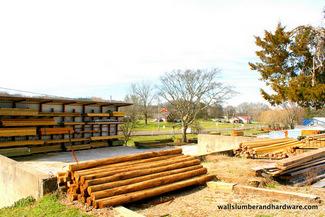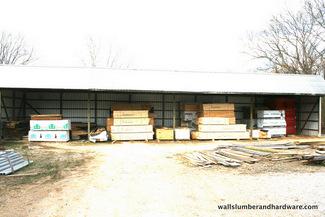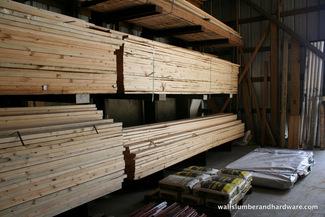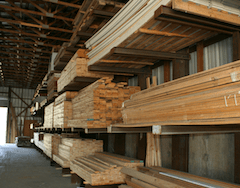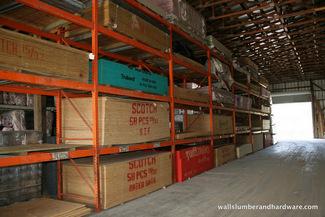 Click to Start the Video of Our Inventory